Welcome
Welcome to Our Gifted!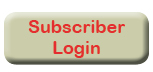 Welcome to the home of the Understanding Our Gifted Journal and the Beyond Giftedness Conference, where we are dedicated to providing information to help you understand and work with gifted children. Explore the site and send us ideas or comments anytime from the Contact page. Feedback is always appreciated and helps us provide the information you need.
The Understanding Our Gifted journal is an online journal published quarterly.  Each issue focuses on a different topic within gifted education.  For more information, to view a sample issue, or to subscribe, click Understanding Our Gifted in the menu above.
The conference occurs every February in Colorado and features a keynote presentation by a leader in the field of gifted education, breakout sessions and exhibitors, a parent workshop, and the opportunity to connect with others in the field of gifted. Details on the upcoming conference and registration, will be posted as they become available.
---